Bell Tower townhouses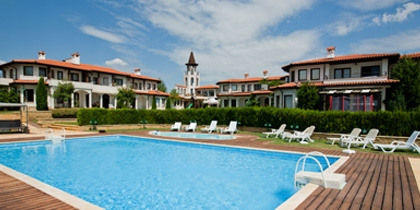 The residential complex Bell Tower within BlackSeaRama Golf&Villas comprises of 28 detached or semi-detached villas, parking, two common swimming pools, one with children area, long chairs and tents, Pizzeria La Campana and a Small Shop. Bell Tower villas are located next to the Sports and Wellness Center, the lake with picnic and BBQ Area, Lake Taverna, the main entrance and Hole 3.

BlackSeaRama Golf & Villas is celebrating 10 Years of Excellence with an exclusive 10% discount on all Bell Tower estates. Discount to be applied to all listed prices for Bell Tower townhouses.